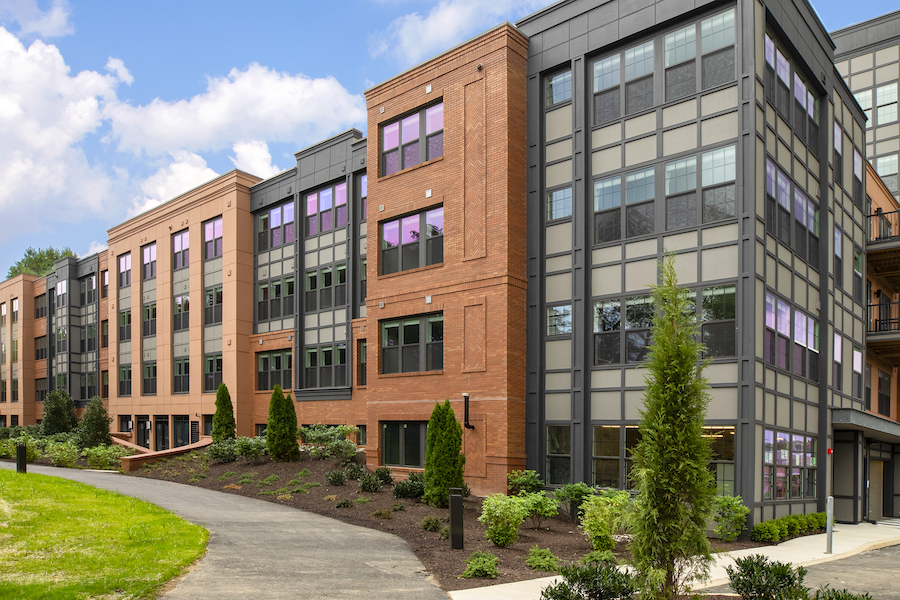 The owner of the Bala-Cynwyd Shopping Center figured it was time to give it a few hundred more customers with an urbanity retrofit. The results are so nice, they're now doubling down on the idea.
The Bala-Cynwyd Shopping Center, built between 1953 and 1956, was one of the first such centers in this area. Anchored by a Raymond Loewy-designed Lord & Taylor department store and a Penn Fruit Company supermarket, the center stretched along City Avenue near one end of a developing suburban office district. A large parking lot, however, separated the stores from the street.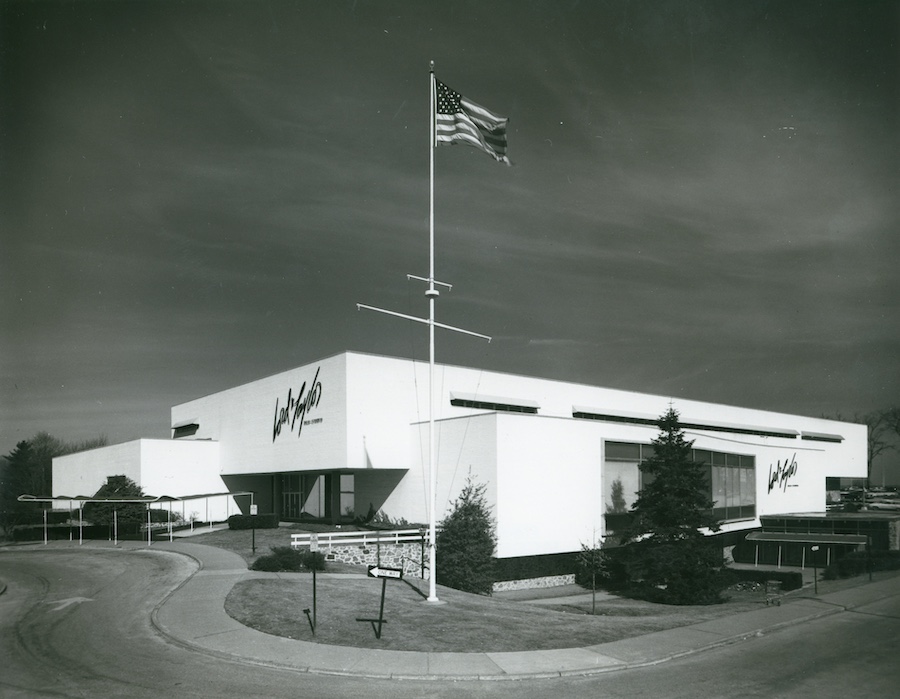 Now, 65 years later, Federal Realty Investment Trust, which purchased the shopping center in 1998, has decided that the time has come to retire that autocentric development model. Street-oriented outbuildings that house restaurants and a bank have now lined City Avenue near the Belmont Avenue corner of the center for about ten years. And last fall, the first phase of the center's transformation into a walkable, mixed-use live/work/play neighborhood began with the opening of the Delwyn apartment building.
The building's architecture recalls early-20th-century industrial buildings, something that distinguishes it from the midcentury modern architecture it's set against. That style, however, means that the apartments get plenty of light through large windows. And it's located near the end of a passageway between buildings in the shopping center, making for convenient access to all the center's stores as well as City Avenue itself.
Convenience is one of the selling points Federal uses to attract tenants to the Delwyn apartment complex. Having a shopping center with just about all the everyday services you need right outside your door saves tenants lots of time, says Mike Ennes, Federal's senior vice president for mixed-use initiatives and corporate communications. The building's modest size — a five-story, 87-unit structure — and its location in the Bala-Cynwyd Shopping Center means that residents can access basic needs like a supermarket, dry cleaner and hair salon in less time than someone living in a bigger building or one not part of a shopping complex would spend — up to five minutes longer per trip, he says.
"So each year, an individual living here could save five days of pure transit time, if they average two trips a day, which is very realistic," he continues. "What would you do with your five days?"
Federal built some answers to that question into the Delwyn apartment building.
The building has a full suite of amenities designed to make working from home, entertaining guests and just hanging out with neighbors, or even by yourself, easy and efficient.
Read the full article here via Philly Mag