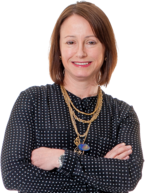 Natalie Kostelni
In preparation for its move to the new Comcast Technology Center under construction in Center City, the building housing the
NBC-10
television studio in Bala Cynwyd has been put up for sale.
The three-story, 97,614-square-foot structure has served as a broadcasting studio since 1952 and is among the first such structure built for solely for television broadcasting and production. In addition to NBC-10, Telemundo also maintains its studios in the building and both stations are owned by Comcast Corp. (NASDAQ: CMCSA), which planned to relocate those operations to its new skyscraper under development at 18th Street and Arch Street.
Located at 10 Monument Road at its intersection with City Avenue, the property is in a high-profile location and sits within an area of City Avenue that was rezoned to attract denser, more pedestrian-friendly mixed-use development. In light of that, the building, which sits on 5.12 acres, is being marketed as a redevelopment opportunity, said Bob Corr, a broker with Binswanger who is handling it along with colleague Marc Policarpo.
"There aren't many television stations looking for a studio in Bala Cynwyd," Corr said. "We will be marketing it to developers and there are some users in the market looking for headquarters space. No stone will be left unturned."
Binswanger hired an architect to conduct a study on how much could potentially be constructed on the site after the structure is razed and, under current zoning, an eight-story building totaling 320,000 square feet can be built upon it.
No price has been set on the property. "As a development play, it could be bought for land value," Corr said. "It really depends on the buyer."
Commercial properties in Bala Cynwyd don't trade with much frequency. In 2015, Brandywine Realty Trust bought a 2-story, 27,000-square-foot building on 2.74 acres for $4 million. The last large office building to sell was in January 2016 when Keystone Property Group paid around $46 million for One Belmont Ave., a 12-story, 245,000-square-foot structure. Keystone has grown its presence in Bala Cynwyd in recent years and has a portfolio of five buildings in the submarket. Another property it owns is 150 Monument Road, a 127,000-square-foot building on five acres in which it paid $21 million in 2013.
The building at 10 Monument is on its radar. "We look at everything and we will look at it," said Rich Gottlieb, president of Keystone. "It's obvious we like Bala Cynwyd."
One hesitation with buying any property that that is a potential development is timing, Gottlieb said. "The development cycle is long and you have to be cautious," he said.
Some of the equipment in the television studio will get sold and what can be reused will be taken with NBC when it moves in March 2018.
Full article from Philadelphia Business Journal.